in the glimmer
They have been a subject of fantasies, insults, attacks and isolation. Less than ten years ago, people living with albinism were at the heart of murderous beliefs. Because their skin is white, people believed their limbs had magical properties. Healing, luck, and wealth were promised by witch doctors, who used those body parts in their potions. Between 2007 and 2009, at the peak of those violences, 59 people with albinism have been murdered. Many more were attacked or kidnapped.

For their security, the Government placed them in closed centers. For years, they have lived behind walls, either of closed centres or the walls of their own homes, out of fear of facing a hostile world. Today, the doors are opening and the walls are tumbling down slowly. Things have improved, thanks to the important work done by journalists and associations.
In Tanzania, albinism is now at a transition period of its history. Even though the violences towards people with albinism have lessened, discrimination towards them remains regarding employment and schooling. However, children born with albinism since then can hope to grow without knowing the same violence as their elders.
In the glimmer tells the story of this generation of children with albinism, born in the darkest times of their history, and of their elders. Because women and men have fought to stop the stigma and to give the next generations some tranquility they have not known themselves. This story interrogates an intermediate state, a fragile peace, a glimmer of hope and the road ahead.


Children with albinism are systematically excluded from education. According to figures from the NGO Standing Voice, only 10% of them reach secondary education and 5.7% obtain a diploma. Sister Martha Mganga decided in 2009 to help children sharing her genetic condition get an education. Today, more than 500 children are sitting at school benches across Tanzania due to her action.
Musa (right) was adopted by Martha when he was four years old. His skin color resulted in him being mistreated and almost sold by his father, before his mother alerted the Sister.

Martha herself used to be abused for many years by her father before she ran away.
Ramadan is ten years old. He was born when the attacks were the most violent. During his early years, his mother never left him unsupervised. Today, he walks to school by himself.
"Watoto Kwanza" is a foster home. Janet Kiwia, the founder, watches over eighteen children with "special needs". All of them have disabilities and among them Jennifer, Bryan and Elisabeth live with albinism. The education of the children and of the world around them is Janet's spearhead. The evolution of mentalities is impossible if they are dismissed in closed centres like they used to be.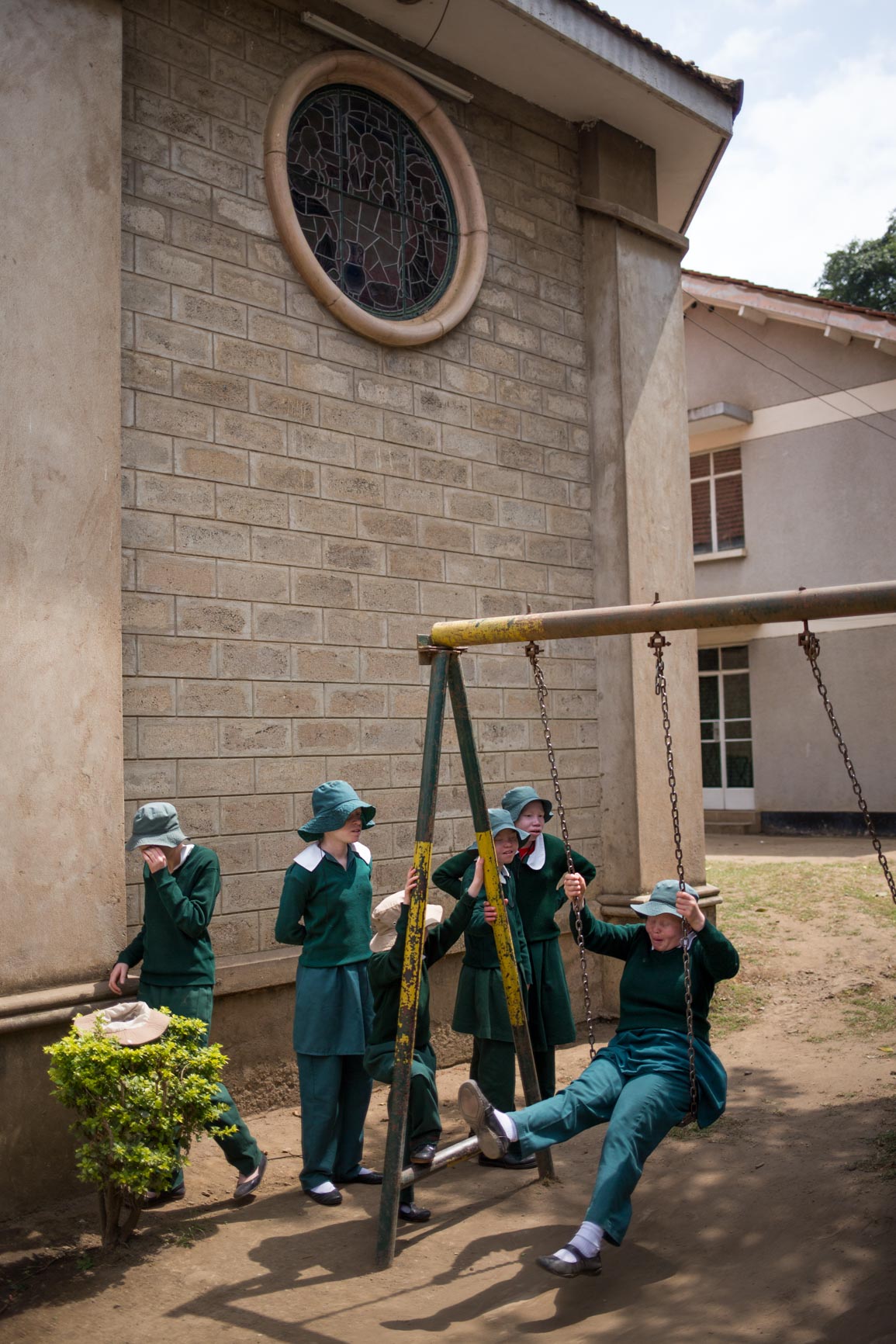 ---